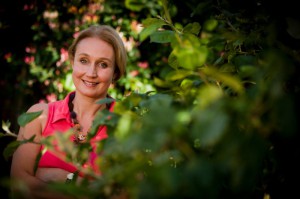 I am Bernardine van der Horst, founder of Heart Alignment. I started my career in nursing. When the hospital went bankrupt (I had nothing to do with that.) 🙂 I changed my career to work in an international business environment because I loved speaking my languages. I started off as a secretary and moved on to Human Resources. Whilst I loved my work, my real passion was in the area of personal development. I followed two 4-year part-time trainings to become a Healer and Dru Yoga Teacher. I started my own business in 2005 and in October 2009 I became a certified Passion Test Facilitator, personally trained by Janet and Chris Attwood, co-authors of the NY Times bestseller, The Passion Test.
When I was introduced to the Passion Test workshop and heard Janet Attwood speak about the passion formula INTENTION – ATTENTION – NO TENSION, my immediate thought was: 'Yes! She is absolutely right!' This is how I have already realized many of my dreams….My own healing ,  my favorite studies, the perfect jobs, my life partner, my house, my garden house….
Since I felt I already lived a passionate life, I was curious to see what the Passion Test could do for me. I was amazed by the results and surprised that my passions had grown. My number 2 passion turned out to be helping massive numbers of people find their passions and realize their dreams.
My number 3 passion is closely related, helping massive numbers of people find inner joy. For me this is what I was doing already to some extend in my yoga classes, to connect people to their heart and higher self so that they can experience that inner joy that naturally springs from our divine essence of love.
These two passions made it clear to me that I was ready to expand my business. So I immediately took positive action. Within a week I had organized my trip to Atlanta, Georgia in the USA to become a Certified Passion Test Facilitator. I love doing the Passion Test 1on1 sessions as well as the workshops, it is wonderful to see people connect with their heart and have deep insights during the Passion Test process.
I also enjoy & continue to teach Dru Yoga, I have so much fun with my students and I love them!
Now I enjoy helping people by using my powerful Body-Heart-Mind system to become conscious Co-creators of their life. I like to use real-life examples and humor in teaching my clients how to find inner joy, discover their passions and realize their dreams by becoming conscious Co-creators.
I have always been attracted to the power of the heart. I remember the thrill of hearing about The Heart Math Institute that has been doing research on matters of the heart and now has scientific proof of the power of the heart!
My main residence is in Groenekan, just outside the city of Utrecht in The Netherlands where I live with my number one passion: Derk.
My garden house is a wonderful setting for the Passion Test 1-on-1 sessions.
Boerderij Fortzicht, a farm near by my house, holds a beautiful location for my classes and workshops where we can also enjoy being outside in nature.
I look forward to welcoming you there one day!
It is my mission to help young professional become conscious co-creators of their life, by getting clear on their passions and building the inner strength and self-confidence to live in line with their heart and realize their dreams, whilst releasing stress, raising awareness and energy levels by 50-100%, through a joyful body-heart-mind alignment process.